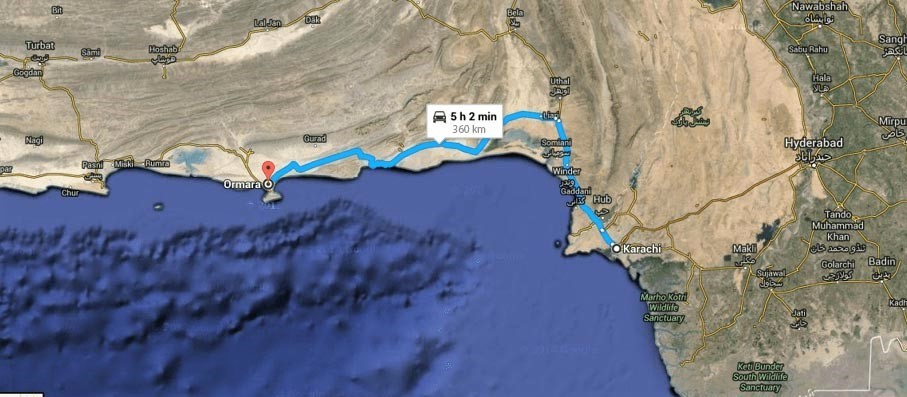 Balochistan: Pakistan Navy Seizes 1,000 Kilogram Hashish In Ormara Offshore Operation
ORMARA– Pakistan Navy have seized a large consignment of narcotics in an offshore operation near Ormara in Balochistan, a spokesman said today.
In an intelligence-based offshore operation approximately 1,000 kilograms of hashish with a value of over 2.5 billion rupees captured by the Navy near coastal town of Ormara in Balochistan, the Navy's spokesperson said.
The Navy conducted the intelligence based operation on the basis of permanent surveillance and mutual cooperation with the Anti-Narcotics Force (ANF), the spokesman said.
The spokesperson also said that the seized drugs have been handed over to the ANF for further legal proceedings.
The successful seizure of narcotics by Pakistan Navy was the result of a complex operation involving surveillance and analysis in the area and conduct of Special Operations, according to the Navy. The Pakistan Navy will continue to perform its national responsibilities in a best way, the spokesperson said.
The Navy is determined to ensure supremacy of the law in the Indian Ocean, the spokesperson said adding that the operation shows the naval forces alertness to protect the water frontiers of the country.
Pakistan Navy in an offshore operation near Pasni in Balochistan in February, seized 2000 kilograms of hashish.
Last year, a ​Pakistan Navy Ship last year seized 5,000 kg of Hashish worth millions of dollars while operating in the North Arabian Sea.
The operation by PNS ASLAT was carried out while undertaking Maritime Security Operations in Pakistani Exclusive Economic Zone (EEZ).
SOURCE: ARY NEWS