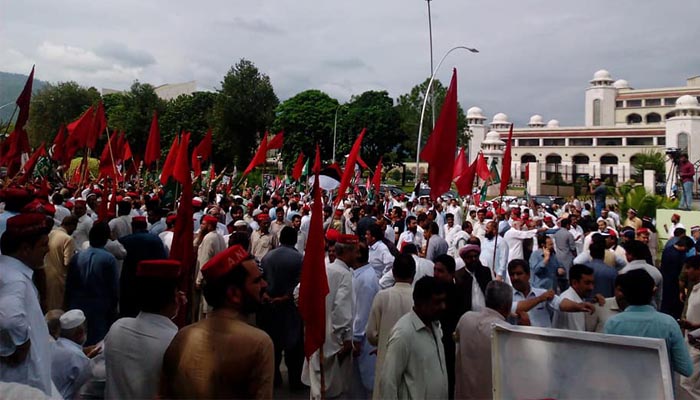 Bakhtawar Bhutto slams 'ridiculous' arrest of PPP workers
KARACHI: Bakhtawar Bhutto Zardari, sister of PPP chairman Bilawal Bhutto Zardari, has reacted angrily to the arrest of two PPP workers in Islamabad under anti-terrorism law.
"Absolutely ridiculous to arrest two PPP workers for peaceful protest against election rigging. Pakistan suffered under PTI dharna for months with no arrests. Difference between PPP & PTI," Bakhtawar tweeted on Thursday.
His reaction came over reports that PPP workers were arrested under terrorism charges for chanting slogans against army and judiciary during a protest jointly held by opposition parities against alleged fraud in the July 25 parliamentary elections.
According to an FIR lodged with the Secretariat police station on Thursday, some demonstrators raised slogans against Chief Justice Mian Saqib Nisar and Chief of the Army Staff General Qamar Javed Bajwa.
Rana Mehboob, a police officer, told media that two protesters identified as Shehzada Kausar Gillani and Raja Imtiaz were booked under terrorism charges.