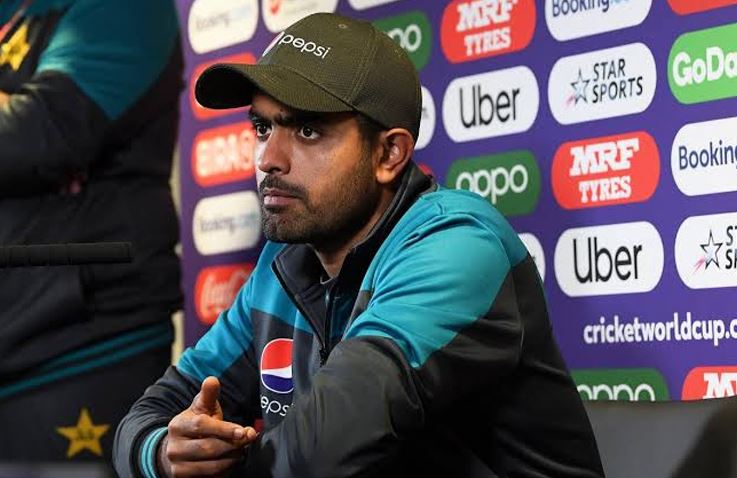 Babar Azam Puts Weight on Team's Selection For Australia Tour
LAHORE– Pakistan's T20I team captain Babar Azam expressed satisfaction over the team's selection for Australia tour and said that they will try to play with winning approach.
The new captain of the shorter format while talking to the media in Lahore said that his opinion was included in the team selection and they collaboratively finalized the squad for a tough Australia tour.
"The team which has been selected for the upcoming tour is the combination of some new and old faces. Some players made a comeback while some new faces will show their strength in tough Australian conditions,
"I was included in the selection process as I have asked the team management to include some of the senior players to help out in crucial stages," Babar said.
Pakistan is to play three matches T20I series against the Aussies at their backyard under a new and young captain.
The right-handed batsman is confident to lead the team strongly as he often did with the bat by scoring runs. "I believe in myself. I know how potent I can be for my team with the bat. I will try my best to perform in the same way as captain," he said. Young skipper follows India's Virat Kohli and New Zealand's Kane Williamson for their captaincy skills and will try to get hold of the things as soon as possible.
"I have started watching successful captains like Kohli and Williamson. They proved themselves as strong captains and led their team to several achievements," he highlighted.
Talking about former captain Sarfraz Ahmed, Babar wants him to make an early comeback by gaining his form while playing domestic cricket.
"We will surely miss him in Australia. I am sure that he will try his best to be back in the team earlier," he said.
To a query about including his friend and son of former legendary leg-spinner late Abdul Qadir, Usman Qadir, Babar replied that friendship remains outside the field and he was selected following his experience of playing in Australia.
"He [Usman] is my friend but this is not the reason behind his selection. We considered him due to his knowledge about Australian conditions," he concluded.
It is pertinent to mention here that Usman has surprisingly made his place in the national squad. His selection leads to immense criticism as he is the friend of newly appointed captain Babar. The young leggie has followed the footsteps of his father and played a lot of league cricket in Australia.—SOURCE ARY NEWS.