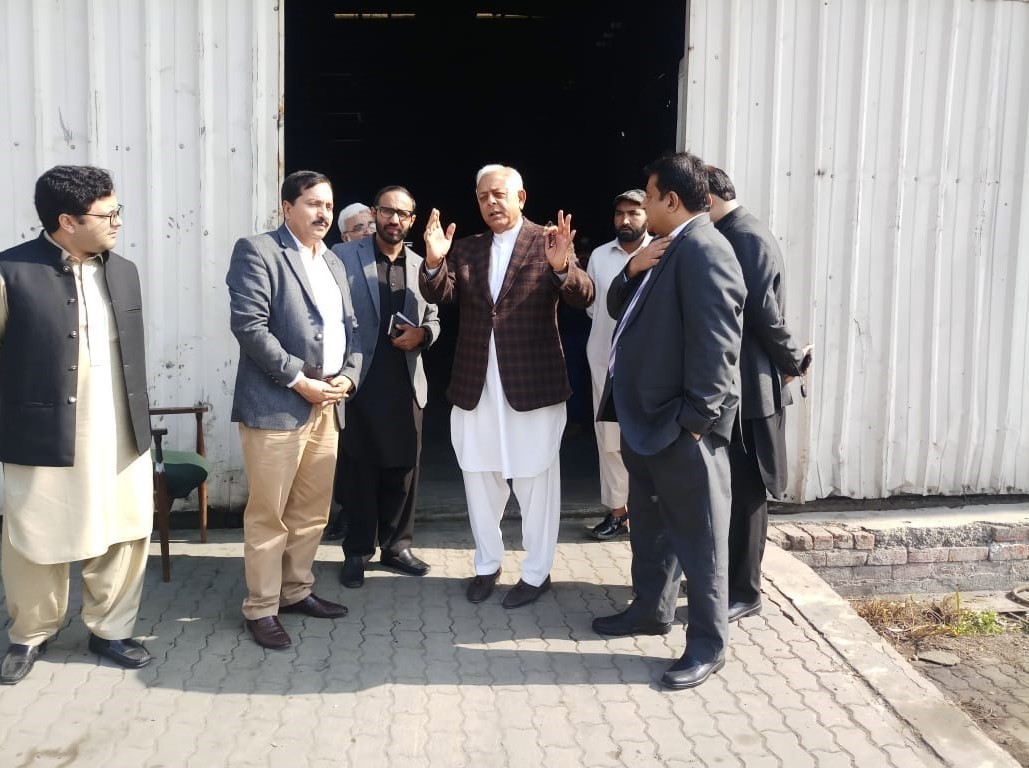 Aviation Minister Reviews Anti-Coronavirus Measures, Other Projects At AIIA
LAHORE– Minister of Aviation Ghulam Sarwar Khan visited the Allama Iqbal International Airport on Sunady to oversee precautionary measures taken by CAA in view of Coronavirus outspread and interacted with federal government's health officials.
Later the Minister took briefing from the Director P&D and APM regarding status of new Car parking/ Access Roads and upcoming projects.
The Director P&D briefed the chair about progress on the projects and its salient features, saying it is a state-of-the-art car parking that is fully computerized, has a computerized system for locating vehicles and is fully equipped with closed circuit cameras. There are 3,500 vehicles can be parked at the same time.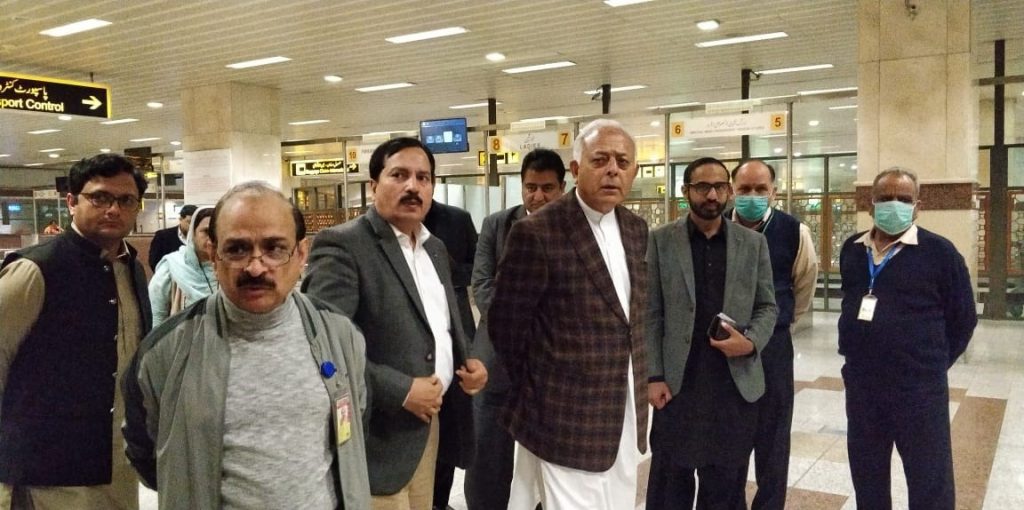 From the beginning of this parking, there will also be no blockage of vehicles on the airport's entry roads. The APM also briefed the chair regarding administrative actions in hand to open and operate new carpark for public.
The Minister also visited Cargo Throughput Charges (CTC) control room and Cargo Complex (Import / Export) Sheds and took briefing on Cargo Operations.
The Minister appreciate efforts taken by CAA in improving Airport operations and emphasized on better public facilitation in lines with the vision of Prime Minister.— PRESS RELEASE