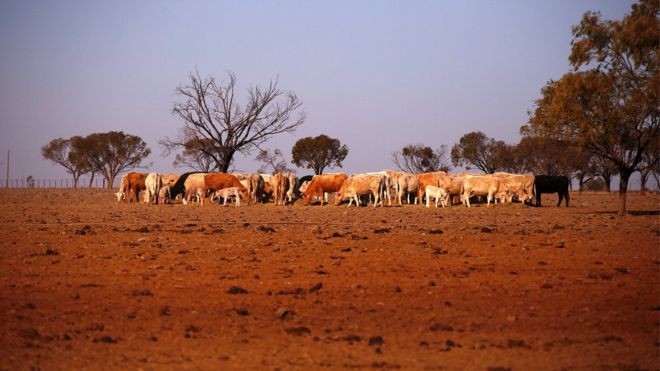 Australia: Historical Drought Hits New South Wales, Other Parts
Govt announces extra assistance worth $140m for cultivators
LAHORE MIRROR (Monitoring Desk)– Australia's Prime Minister Malcolm Turnbull has warned the country has become a 'land of drought'  and that he is going to announce further measures to help farmers in distress.
The new package announced by the PM will provide an extra $140m (£154m) for lump sum payments to farmers and for mental health support.
It brings the total amount of government funding to $576m.
Although it is still winter, parts of eastern Australia are experiencing the worst drought in living memory.
Ninety-nine percent of New South Wales, which is the country's most populous state and provides around a quarter of the country's agricultural output, is currently in drought.
Announcing the additional funding from a farm in the state, Mr Turnbull said: "Now we are the land of droughts and flooding rains, we recognize that.
"It's a very volatile and often capricious climate and Australian farmers are resilient, they plan for drought, they are good managers but it can become really overwhelming."
ABC News showed Mr Turnbull comforting a local charity worker, who wept as she described the "dire" situation.
"I worry every day I go to visit farming families that I'm going to get to someone and it's going to be hours too late, it's literally that bad," she said.