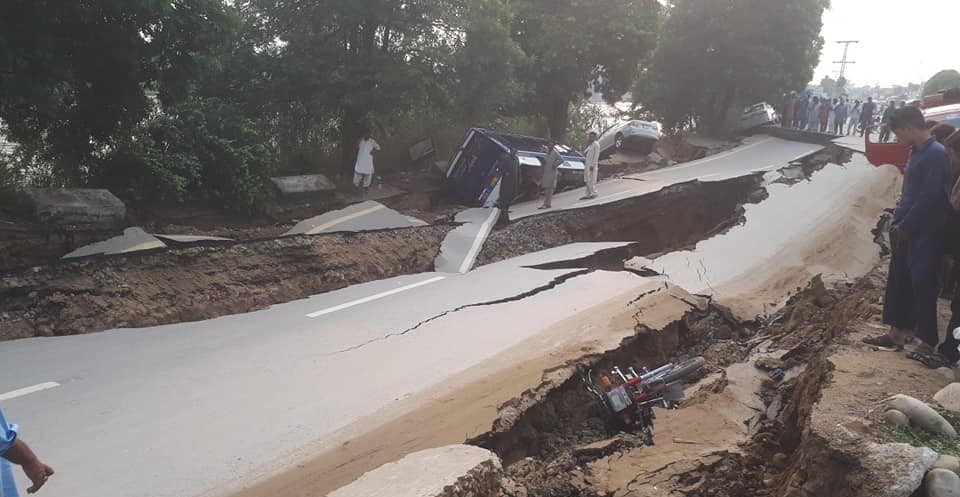 At Least Five Killed, Over 100 Wounded in Mirpur AJK Earthquake: Media Reports
MIRPUR– At least five people including two children have been killed and more than 100 injured in 5.8 magnitude earthquake that jolted Mirpur of Azad Kashmir on Tuesday afternoon, media reports said.
A powerful earthquake jolted several parts of Pakistan around 4pm, particularly areas of Azad Jammu and Kashmir, Punjab, and Khyber Pakhtunkhwa.
Five people were reported dead, while more than 100 were wounded in Mirpur and other areas of AJK.
Deputy Commissioner AJK Raja Qaiser earlier spoke to Geo News, confirming that a woman died in an incident related to the earthquake.
According to the United States Geological Survey (USGS), the 5.8-magnitude earthquake struck at a shallow depth of 10 kilometers with its epicenter lying 1km southeast of Mirpur, Azad Jammu and Kashmir.
Tremors were also felt in Islamabad, Rawalpindi, Murree, Jhelum, Charsadda, Swat, Khyber, Abbottabad, Bajaur, Nowshera, Mansehra, Battagram, Torghar and Kohitan.
The deputy commissioner AJK said that emergency has been imposed in hospitals.
He further said that the National Disaster Management Authority (NDMA) and Provincial Disaster Management Authority (PDMA) have been directed to carry out rescue operations and gather data on the damage done.— LAHORE MIRROR