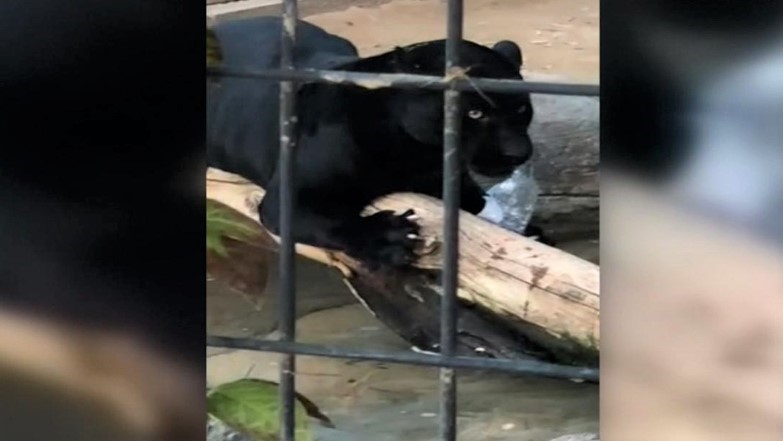 Arizona's Zoo: Jaguar Attacks And Injure A Woman Visitor While Taking Picture
LAHORE MIRROR (Monitoring Desk)– A woman suffered wounds after a jaguar attacked her at a zoo in Arizona when she was taking a photograph while crossing barrier, officials said.
The attack occurred Saturday evening at the Wildlife World Zoo in Litchfield Park to attract medical treatment, said Shawn Gilleland of the Rural Metro Fire Department.
The guest crossed over the barrier to get a photo and was attacked by a female jaguar, the zoo tweeted, citing witness accounts.
"The visitor sustained non-life threatening injuries to their arm from one of our female jaguars. At the request of the family, paramedics were called. At no time was the animal out of its enclosure … please understand why barriers are put in place. Sending prayers to the family tonight," the zoo tweeted.
The woman, who is in her 30s, was taken to the hospital and is expected to survive, CNN affiliate KPHO reported.
Citing the fire department, the affiliate said the woman was trying to take a selfie near the fence of the jaguar enclosure when the animal reached out and attacked her arm.
SOURCE: CNN INTERNATIONAL