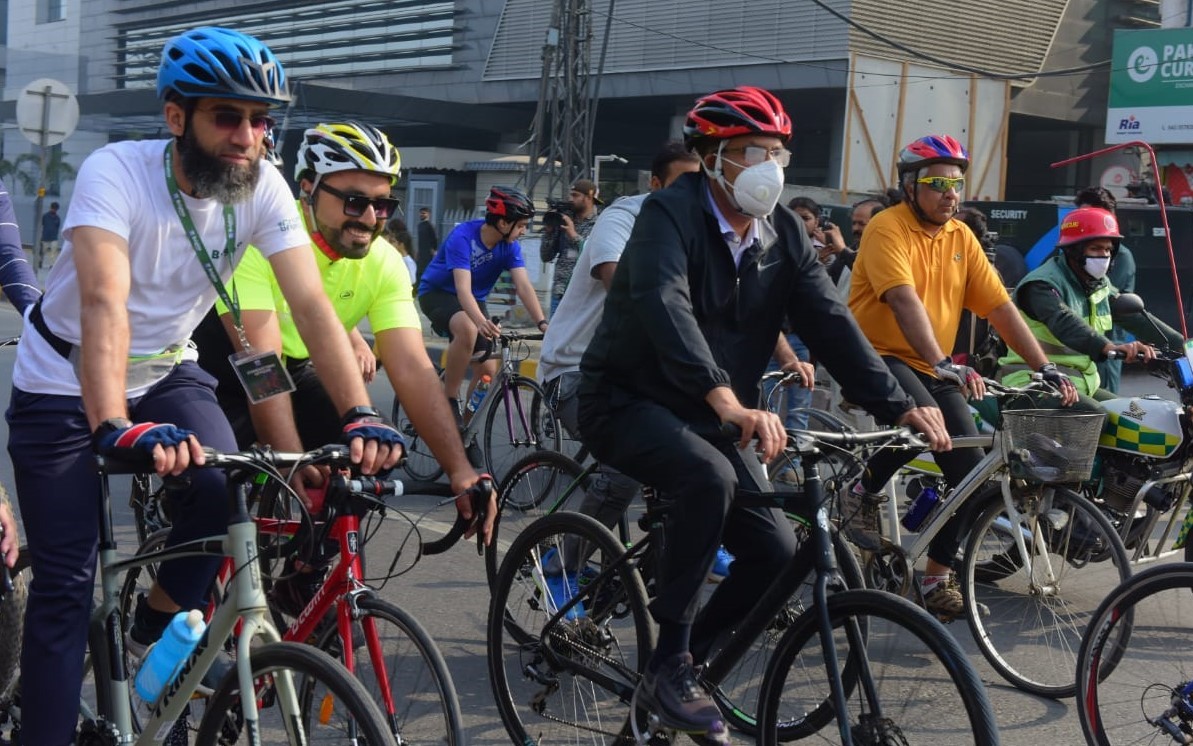 Anti-smog Campaign: Commissioner Lhr Takes Part in Cycling Event
LAHORE– Commissioner Lahore Division Zulfiqar Ahmed Ghumman has said the cycling event comprising of kids, women, men's competitions and leisure cycling, was full of purpose and enjoyment in spring Sunday morning.
He said that that was vehicle free Sunday on Main Boulevard Lahore to sensitize about menace of smog in Lahore and to create a spirit to use cycles instead of cars, motorbikes and other vehicles.
He said that duration of vehicle free roads for cycling would be increased and its circle would also be enlarged in next phase of such family mega cycling Sunday event.

He himself also peddled his cycle in leisure cycling part and completed 6km cycling route. Cycling event was organised by Commissioner Lahore office with the help of MCL and Urban innovation. Commissioner Lahore was the chief guest of the event.
More than five hundred professionals and more than two hundred amateur participated in the event. Facility of rental bicycle was also provided for the persons who were there without bicycle.
Whole route from Liberty Chowk to Siddique Trade Center and from STC to Liberty was closed for cycling competitions in professional and amateur categories for both men and women.
Whole route was decorated with steamers giving different messages for anti-smog, health benefits. Commissioner Lahore distributed professional cycles and trophies among winners.— HANDOUT