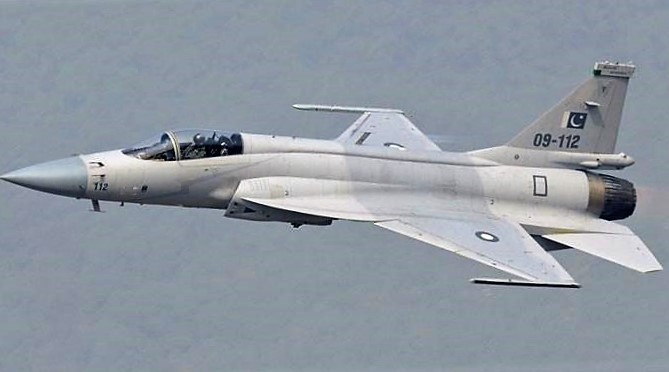 Another Success: Pakistan Air Force Test-Fires Long-Range Missile From JF-17 Thunder
LAHORE MIRROR REPORT– Pakistan Air Force Tuesday successfully test-fired a domestically-built long-range missile from its multi-role fighter JF-17 Thunder, says an official statement.
"The achievement of this milestone is an evidence of the capabilities Pakistani scientists and engineers have to arm JF-17 Thunder with this indigenously-developed missile", said PAF's statement.
The statement said with the successful test, the fighter jet has achieved the capability to precisely hit the target during the day and night times.

Appreciating the efforts of scientists and engineers, PAF Chief Air Chief Marshal Mujahid Anwar Khan congratulated the air force on this great achievement.
"Pakistan is a peace-loving country, however, it would fully respond to any aggression by the enemy," Mr Khan affirmed
The test-fire is the latest show of bravery by PAF to counter any attack by the enemies following the Indian Air Force' intrusion in Pakistan's airspace and shooting down of two Indian fighter planes.