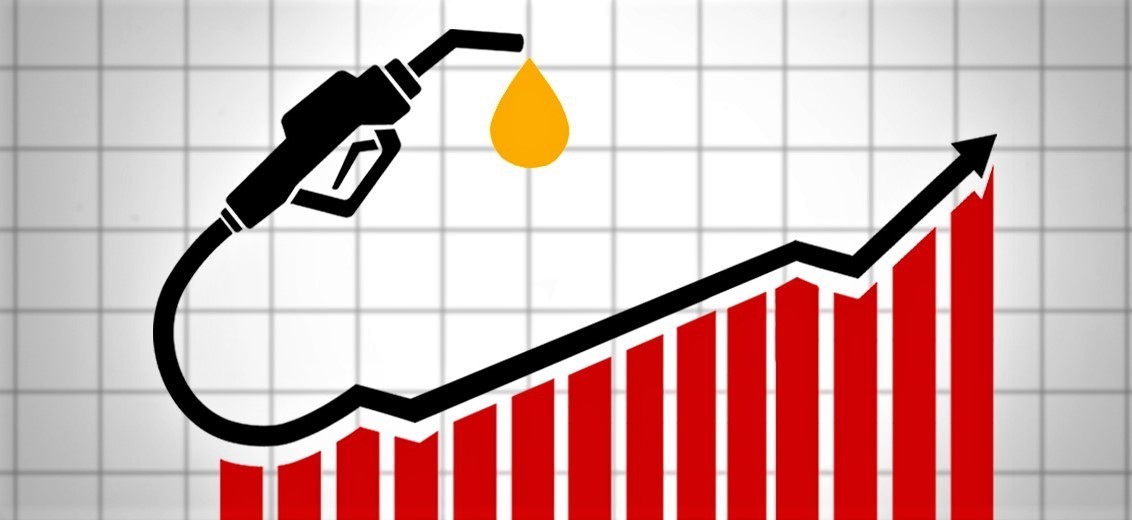 Another Anti-People Move, PTI Govt Increases POL Prices Sky-High
Petrol price goes up by Rs9.42 per litre, diesel price has been increased by Rs4.89 per litre
By Faisal Ali Ghumman
Citizens of Pakistan received another nerve-shaking and strong current of fuel price hike on Saturday night after the Pakistan Tehreek-e-Insaaf government pushed the patrol price by Rs9- an extra-ordinary hike in the last few years. 
The price of petrol has been jacked up by Rs9.42 per litre with effect from today, May 5, after the Economic Coordination Committee of the federal cabinet approved the hike in a meeting on Friday last.
Petrol is now priced at Rs108.31 per litre, whereas kerosene oil is available for Rs96.77.
Diesel price has been increased by Rs4.89 per litre, after which the commodity is now priced at Rs122.32 per litre. The new price of light-diesel oil is Rs86.94 per litre.
FBR levies higher GST by hiking it two percent
Meanwhile, the Federal Board of Revenue has levied a higher GST (sales tax) on petrol, hiking it from 2 percent to 12 percent. The GST on high-speed and light-diesel oil now stands at 17 percent, while the tax on kerosene oil has been increased from 8 to 17 percent.
Commenting on the latest hike in fuel prices, Special Assistant to the Prime Minister on Information and Broadcasting Firdous Ashiq Awan said "the government has not dropped the petrol bomb intentionally."
"Fuel prices have gone up all over the world. The burden of the increased prices would have to be borne by the government and public together," she added.
PTI government faces severe criticism
People from all walks of life has lambasted at the government to increase petrol price by Rs9 that will not only affect the households spending, but also eventually push inflation upward.
"The colossal hike in fuel prices is an evident of the fact that people of Pakistan have lost trust in politicians who cannot provide any relief to masses except squeezing them financially," said Zulqernain Tahir, an analyst cum senior journalist from Lahore, while speaking to lahoremirror.com.
Tahir, who is associated with Daily Dawn and an academician too, is of the view that Prime Minister Imran Khan, who is a dream seller, is being considered by people a naive who has been imposed over the throne to duck their blood.
"People are now cursing him for increasing POL prices. Mr Khan should better resign and get back to his charity work", Mr Tahir advised.
"We voted for PTI in 2018 elections with a strong impression that Imran Khan will become spokesperson for 21 million population of Pakistan and provide each and every relief to poverty-stricken masses, but he followed the footprints of his predecessors," said a government employee, who wished not to be named. — LAHORE MIRROR