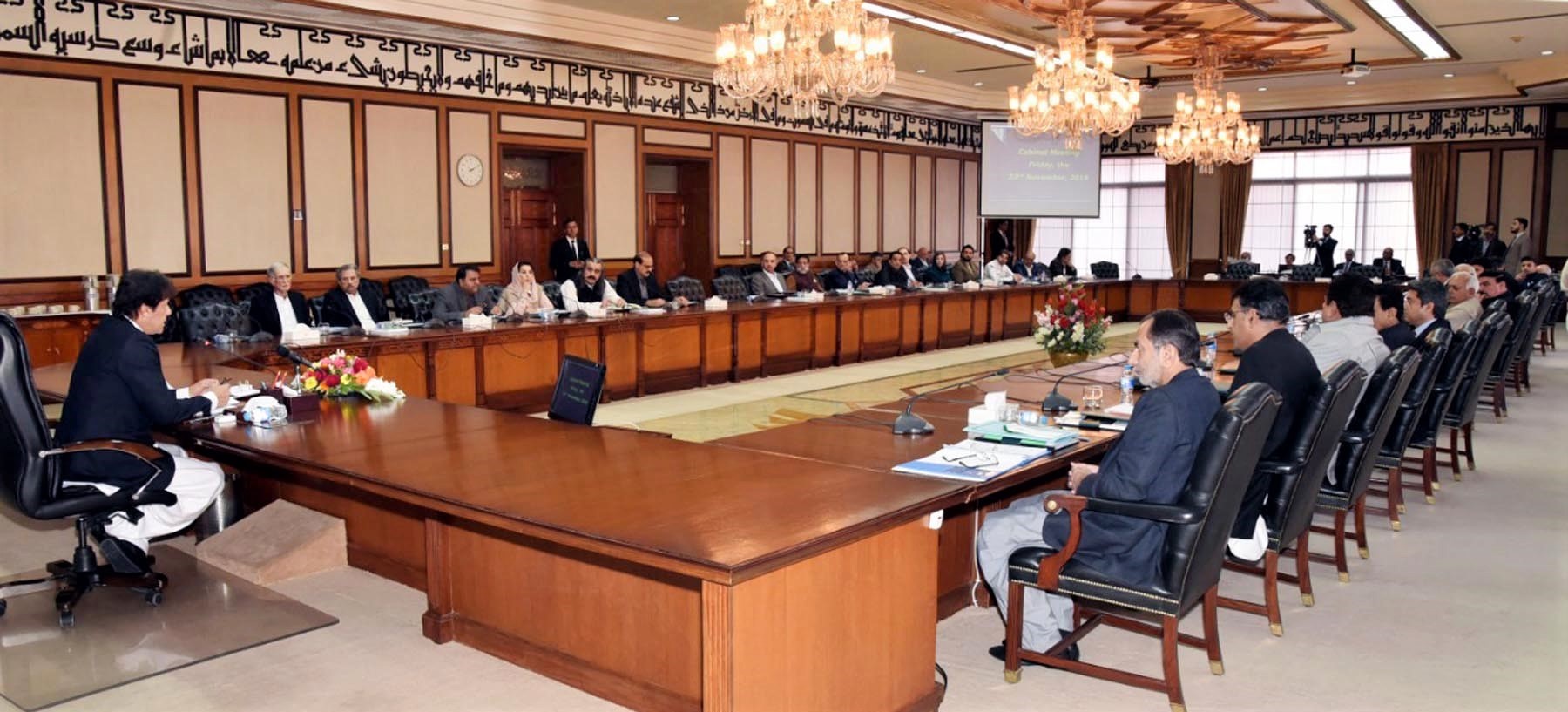 Amnesty Scheme: Federal Cabinet Fails To Reach Consensus
ISLAMABAD: The federal cabinet chaired by Prime Minister Imran Khan on Wednesday couldn't develop any consensus over the Asset Declaration scheme for undeclared assets.
Information minister Fawad Chaudry announced the government has decided to improve the scheme, however, the insiders present in the meeting disclosed that majority of the cabinet members have recommended the premier to take nation into confidence before introducing the scheme.
The cabinet members said that in the given political situation no such scheme will be successful.
Majority ministers reportedly expressed strong reservations over the Federal Board of Revenue's actions, which in their view, was creating uncertainty in the market.
A cabinet member was of the view that the tax net can not increased without reforms in the FBR. The members said there should be action against tax evadors rather than amnesty scheme for them.
Finance Minister Asad Umar maintained that the cabinet members should understand that it takes time for reforms to give desired results.
The premier has instructred members to give further recommendations on the scheme, and announced that he will take a decision in the next cabinet session.
"The Cabinet delibrated on all aspects of proposed asset Scheme,all opttions came under threadbare discussion, it is decided that some provisions need further fine tuning, matter is pended for next Cabinet meeting," Fawad Chaudry tweeted.
On Tuesday, the federal cabinet did not approve the amnesty scheme for assets declaration as ministers remained divided on the subject.
The members who opposed the scheme, said that it was criticised in the past and cannot be brought before the public now.
Further, the prime minister had said that the scheme goes against the party's manifesto and if it is about declaration of assets then the public should be taken into confidence on the basis of its merit, according to sources.
PM Imran had advised the cabinet members to make recommendations on the matter in the cabinet session on Wednesday.
SOURCE: GEO NEWS AND NEWS AGENCIES