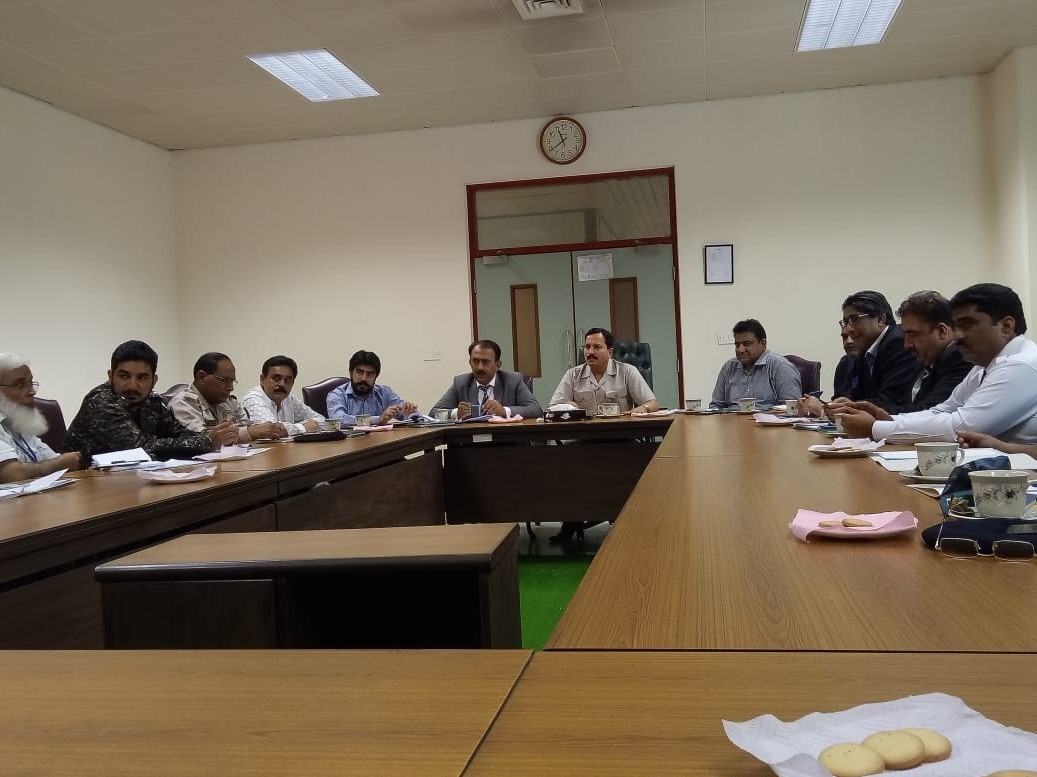 Airport Manager Nazir Khan Chairs Meeting To Review Hajj Arrangements
LAHORE– Prior to formal inauguration of Hajj flight operation on July 4, an important meeting was convened at Allama Iqbal International Airport Lahore on Wednesday to discuss the arrangements and facilities to be provided at airport to help and guide the Hujjaj during the Hajj operation.  
Deputy Airport Manager Anwar Zia, Director Hajj  along with ASF, Pak Army, AC Cantt, SP Cantt, and reps of FIA, ANF, Customs, Airport Health department and Station Managers of all operating airlines / Ground Handling Agents were the participants of the meeting held under the chair of Chief Operating Officer/Airport Manager Nazir Ahmed Khan
The arrangements for Hajj Operation 2019 were decided under consensus of all participants and it was finalized that the Hajj operation will be carried out from main terminal building i.e. Allama Iqbal International Airport, Lahore like previous year. Important decisions were also taken during the session in the light of standing instructions of Secretary Aviation / Director General Pakistan Civil Aviation Authority Shahrukh Nusrat, regarding improved services / facilities for the pilgrims will be ensured likewise preceding years including First Aid, Ablution & Prayer area, Clean Drinking Water in line with services by Civil Aviation Authority and concerned Airlines Staff on 24/7 basis.
During the session, special instructions regarding Hujjaj security and smooth traffic flow at Airport were given to CAA Vigilance and traffic police staff.
Keeping in view the security aspect and to avoid congestion at the airport the house decided that only one visitor would be allowed with one passenger, both at the time of departure and arrival of Hujjaj.— PRESS RELEASE