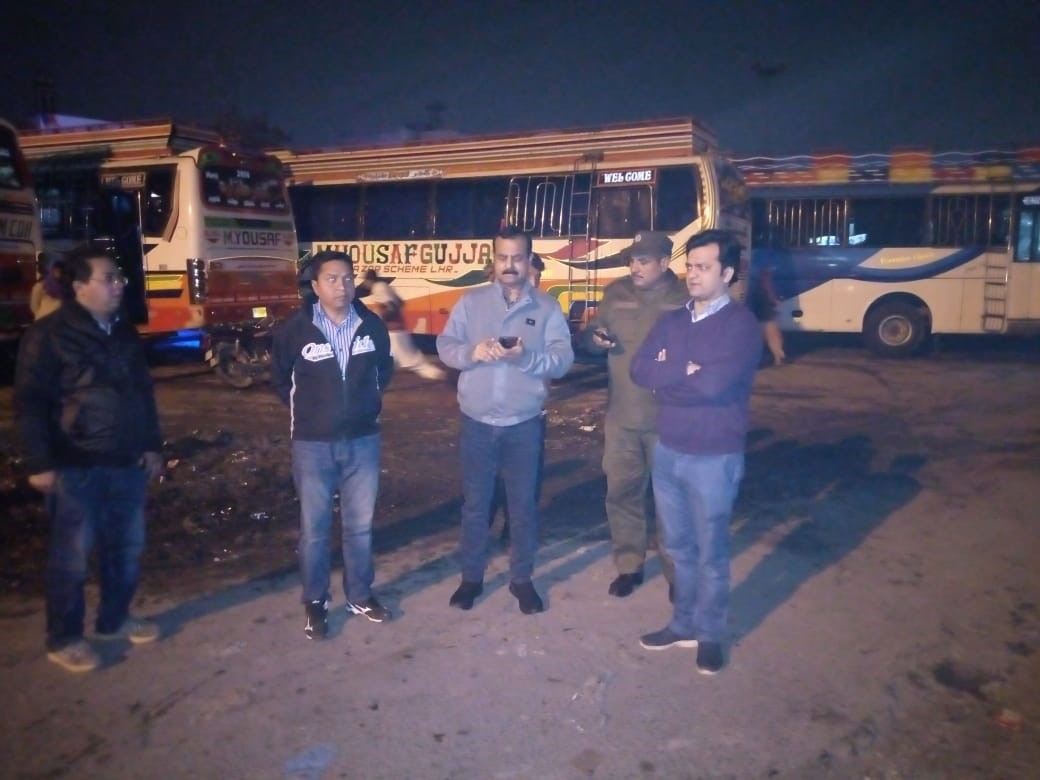 Ahmad Raza Gets Six Buses Impounded During Enforcement Drive
LAHORE– Administrator General Badami Bagh General Bus Stand Ahmad Raza Butt took enforcement drive in the premises of parking stands on Monday night.
The administrator along with his team found illegal stands operating along road side causing traffic issues.
Six buses are impounded and fines valuing Rs30,000 fines were imposed on spot. Movable encroachments were found and cleared during the administrator's performance.
Ahmad Raza Butt also checked drinking water connections and filter plant and found water taps functional.
He further checked cleanliness and strictly directed the Lahore Waste Management Company (LWMC) to continue work at night as well.— PRESS RELEASE