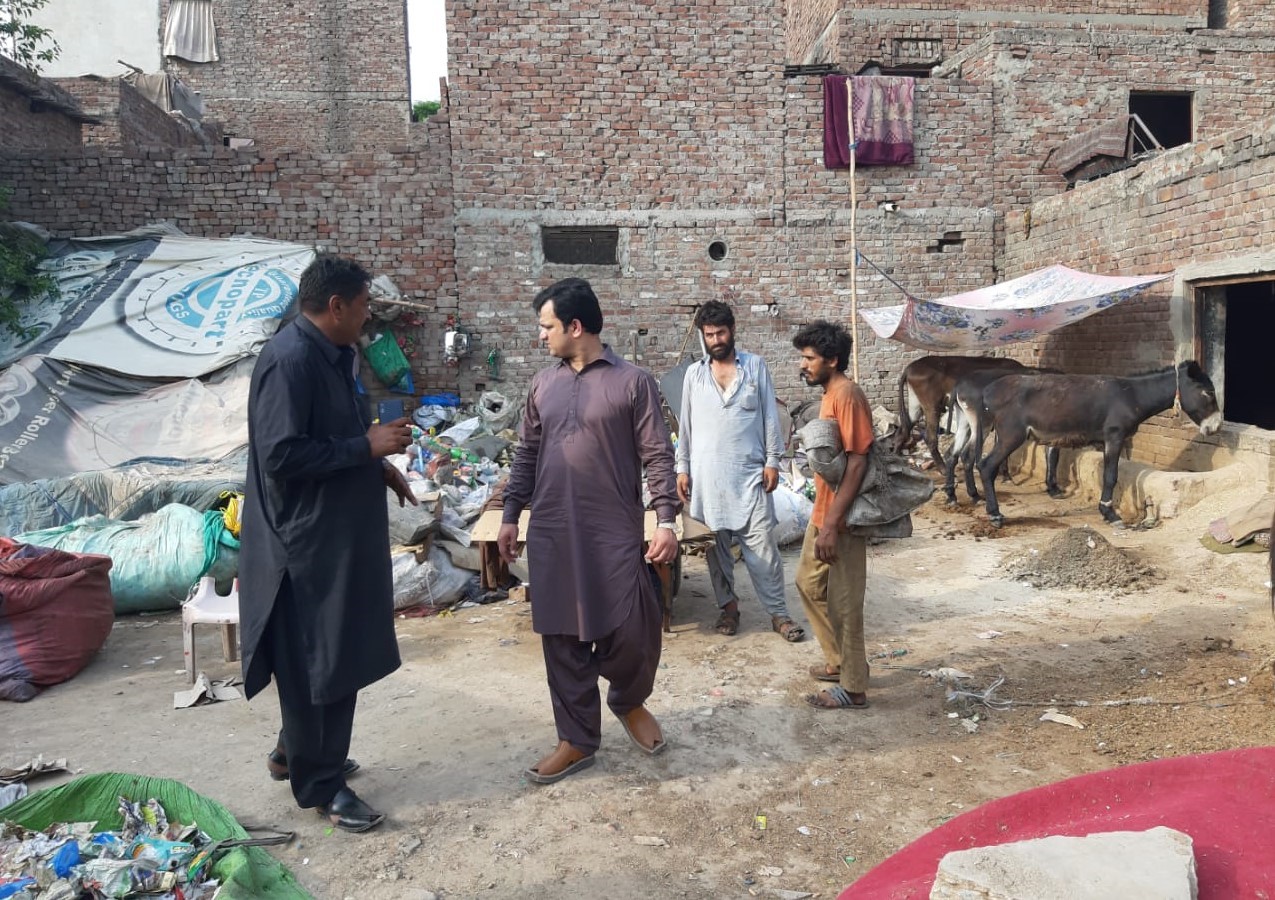 Ahmad Raza Gets Encroachments Removed, Rainwater Cleared from Badami Bagh General Bus Stand
LAHORE– Administrator General Bus Stands Lahore Ahmad Raza Butt conducted random raids at Badami Bagh Bus Stand to remove encroachments from footpaths and paths on Thursday.
During a raid, a person found digging basement at workshop area was caught and work was ceased. As per law no person can make basement without approval of building regulation department.
The parties strictly conveyed to provide approval and upon non-provision of approval the administrator got the work ceased and deputed his staff to ensure compliance.
Speaking on the occasion, Ahmad Raza said no person could be allowed to block public pathways for their unapproved businesses as only tuck shops given to contractors through public auctions could run their business inside General Bus Stand.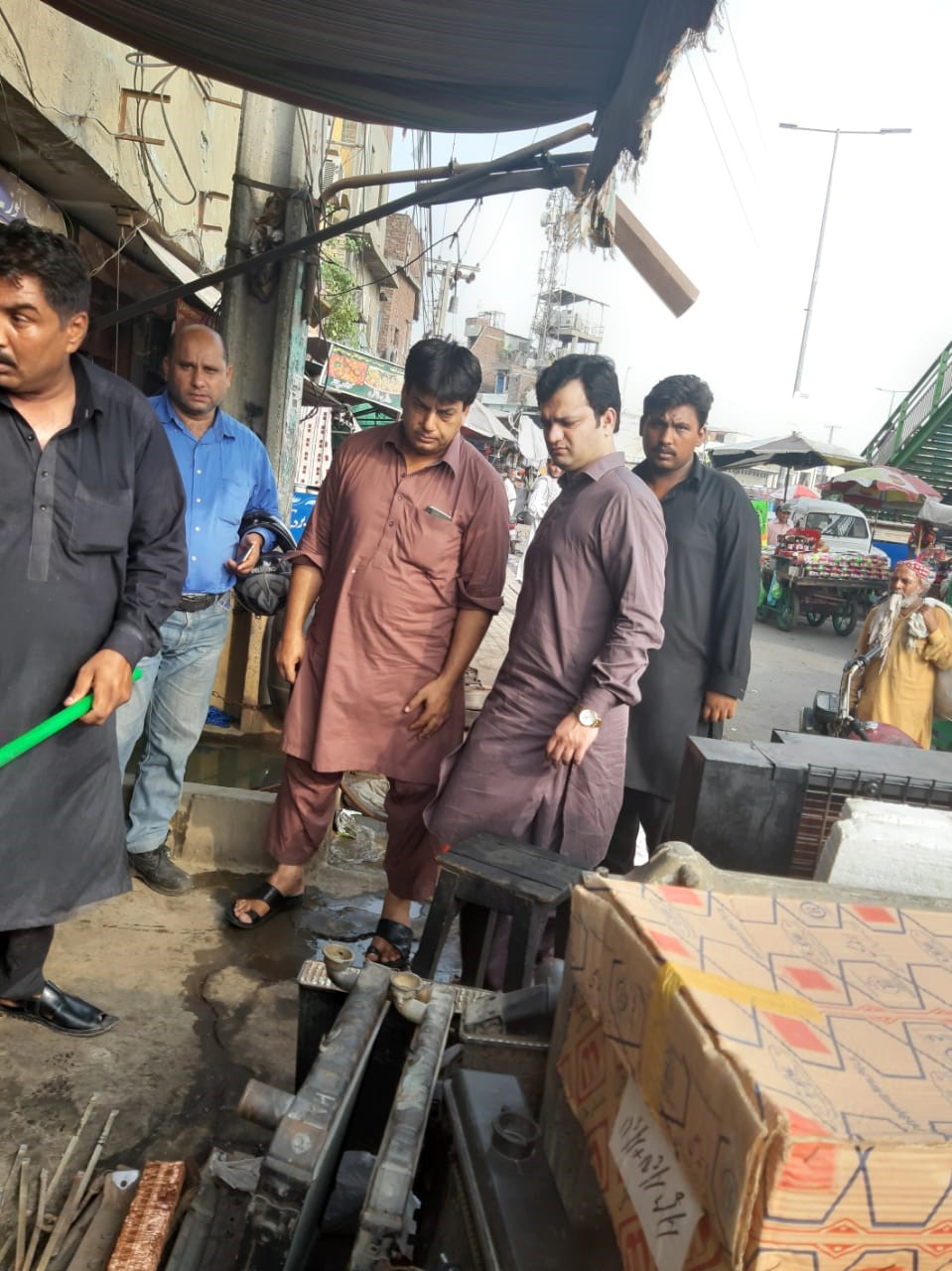 He said after close of previous contract parking fee is being collected by staff of GBS to ensure that no overcharging is made.
"It is also ensured that all buses pay parking fee as in previous year the contractor was blamed of overcharging and leakages."
The Administrator gave strong message to all transporters, contractors and auto workshop owners that there shall be zero tolerance in violation of government rules and policy
The administrator is himself monitoring the entire system and have already impounded three buses and imposed fines on facing resistance to receive parking fee
.
Rain water accumulation and quick action
Administrator General Ahmad Raza Butt also took emergency action against water pounding in low lying area of Badami Bagh General Bus Sand because of heavy rainfall.
Mr Butt spotted water pounding at AC and Non AC Bays and parking area as there was no sufficient WASA machinery and manpower was there.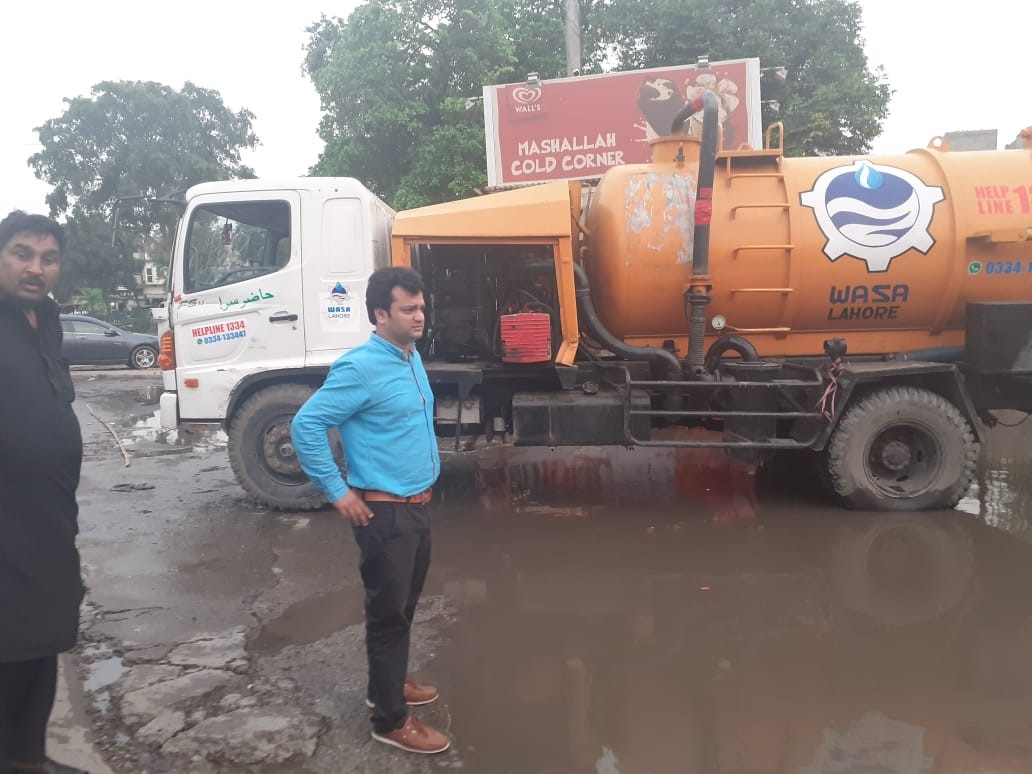 He called the XEN and the SDO concerned and deputed GBS staff. The buses were shifted from parking area and water was removed through suction machines.
Most of area was clear and work was still in progress.
The Managing Director WASA also given a reminder to ensure proper staff and suction machine for Lorry Adda.— LAHORE MIRROR