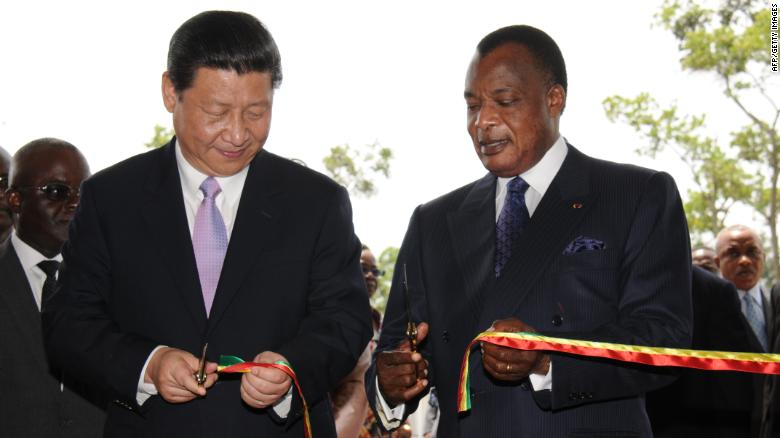 African Continent: Xi Jinping plans visit for China's hold over
Beijing, China (Lahore Mirror Monitoring) Chinese President Xi Jinping is heading to Africa this week as Beijing moves to further cement its role as one of the continent's closest economic and diplomatic allies.
After a brief stop in the Persian Gulf Thursday, Xi's itinerary — his first overseas trip since beginning his second term as leader — takes him to Senegal, Rwanda, South Africa and Mauritius, spanning almost every corner of Sub-Saharan Africa, where China's economic clout, and strategic ambitions, are growing by the year.
China is Africa's largest trading partner, overtaking the United States nearly a decade ago. Bilateral trade reached a record-high of $220 billion in 2014, official statistics show.
Chinese leaders have always made a point of visiting African nations regularly and early during their time in power. When he assumed the presidency in 2013, Xi also chose Africa as part of his maiden journey abroad and went on to visit the continent two more times during his first term.
China's interest in Africa isn't just about trade, the continent also provides a large amount of raw materials which China couldn't get otherwise, while also acting as a pro-China political bloc at the United Nations.
Ian Taylor, an Africa expert at the University of St. Andrews, said the US is increasingly losing its influence on the continent because it "took Africa for granted."
"The Americans seem to look at Africa through this security lens … which is completely different from the Chinese perspective," he said. "They look at it from an economic perspective — the Americans are lagging big time."
'Spreading the love'
Xi's exact itinerary has yet to be released, but he will return to South Africa on July 25 to take part in the BRICS summit, alongside Russian leader Vladimir Putin.
At first look, Rwanda and Senegal appear unusual choices given they don't receive a large amount of investment from China nor are they large countries in terms of population.
But Taylor, the St. Andrews professor, points to Rwanda's key position in the Belt and Road plan, Xi's ambitious global trade and investment scheme which aims to enhance economic connectivity between Asia, Europe and East Africa.
"Rwanda is hoping to integrate itself into the burgeoning railway networks in East Africa, as part of the Belt and Road initiative," he said. "Kigali is moving towards diversifying its relationship away from the US, away from the European Union, and China sees a good opportunity to develop ties."
For Senegal, there have been suggestions the Chinese government might be interested in the possibility of building ports on the Atlantic Ocean.
Gordon G. Chang, an American political commentator best known for his book "The Coming Collapse of China," said the selection of Senegal and Mauritius, respectively, is consistent with China's attempts to establish a presence on Africa's Atlantic coast and to dominate the Indian Ocean.
"It's amazing how well the Chinese do (in Africa) — because they are unopposed," he said.
Taylor said the diverse itinerary shows the Chinese leadership is "spreading the (diplomatic) love" across African nations, to boost Beijing's influence in the region.
"This is massively appreciated in most African countries, especially by the political elites, the way in which China quite uniquely in some respects treats all countries at an equal level … at least rhetorically and in the diplomatic process," he said.