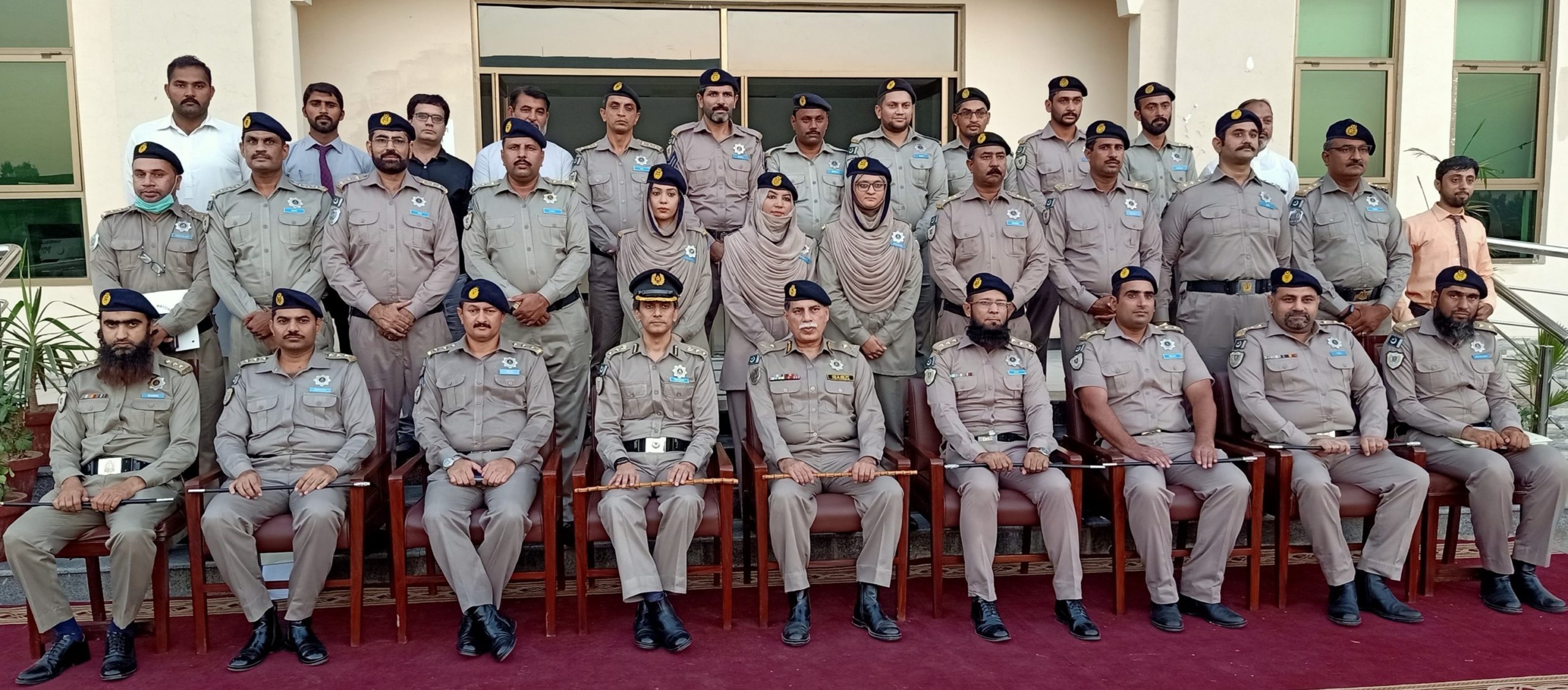 NANKANA– Additional Inspector General (Central Region) National Highways & Motorway Police, Muhammad Zubair Hashmi, during his visit to the office of Sector Commander M-3 Nankana on Friday, said courtesy and help are hallmark of the force as there would be no compromise on these core values.
Sector Commander M-3 SSP Syed Hashmat Kamal welcomed the Additional IG Central Region. Additional IG Zubair Hashmi planted sapling in the premises of SSP Office Nankana Sahib under Prime Minister of Pakistan "Green & Clean Pakistan" vision. Later, Additional Inspector General conducted an operational meeting with officers of M3 Sector.
The meeting was attended by SSP Syed Hashmat Kamal, DSP Line Hqs, Javed Iqbal, DSP Beat13, Yasir Zulfiqar, DSP Beat-14, Ahmad Noman, DSP Beat-15, Muhammad Arif Khan, DSP Beat-16, Abdul Waheed Rabbani and other staff. While addressing field Supervisory Officer and staff, Additional IG Zubair Hashmi stressed that politeness and effective help to road users in distress should be the top priority.
All participants were directed to ensure the safety and security of road users by all means. Further he advised to strive up the dignity of the department in all respects. Comprehensive patrolling plans and anti-criminal policies should be devised as per surroundings and crime patterns Additional IG further emphasized.
At the end of the meeting participants were asked to discuss problems and welfare issues so that necessary measures may be taken to address them.
At the end of the visit, a souvenir was presented by the Sector Commander Hasmat Kamal to Additional IG Zubair Hashmi as a token of memory.— PRESS RELEASE