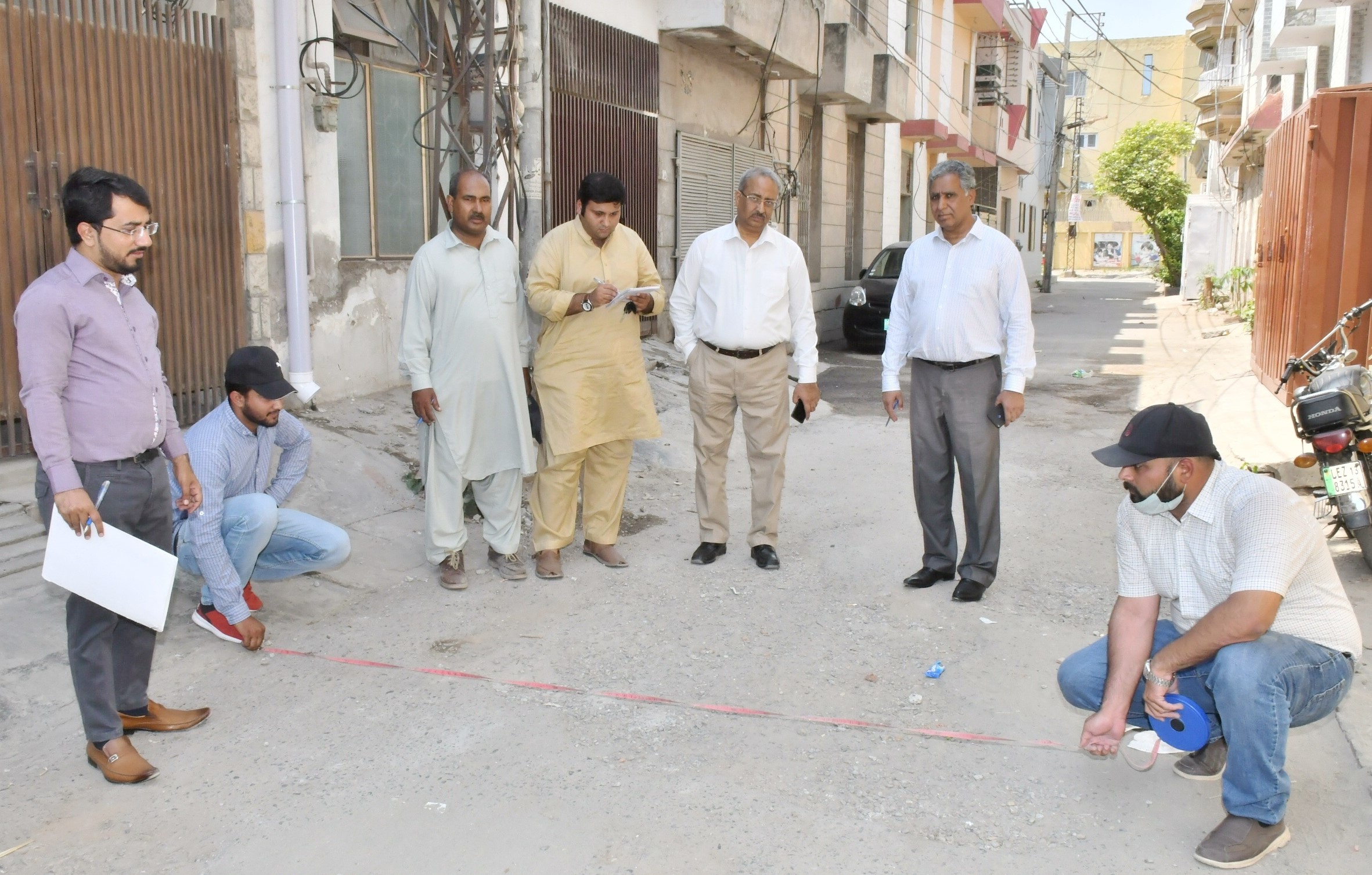 Add DG LDA Tika Visits Iqbal Town, Samanabad For Roads Rehabilitation
LAHORE– Additional Director General (Urban Planning) Lahore Development Authority Rana Tika Khan visited roads earmarked for rehabilitation and improvement in Allama Iqbal Town and Samanabad on Wednesday and personally verified the locations and estimates of these schemes.
The development of roads is a part of the directions issued by Director General Lahore Development Authority Amna Imran Khan for ensuring transparency in execution of development projects
Khan underlined the need for prioritizing the development schemes in the backdrop of local requirements. "Facilitating maximum number of people should be the sole consideration for executing development projects in the city, especially in view of the limited resources available for this purpose", he observed. Director Planning and Development LDA informed him that widening and improvement of Joray Pul Chowk, near Umer Block Allama Iqbal Town, will be carried out at a cost of Rs. 46 million for improving traffic circulation at this point, benefiting thousand of vehicles daily passing there.
He further informed that rehabilitation and improvement of main boulevard Samanabad, from Multan Road to Naya Mazang Round About will be executed at a cost of Rs. 10 million.
LDA has allocated a sum of Rs200 million for repair, maintenance and patch work of internal roads of various housing schemes, he added.— PRESS RELEASE