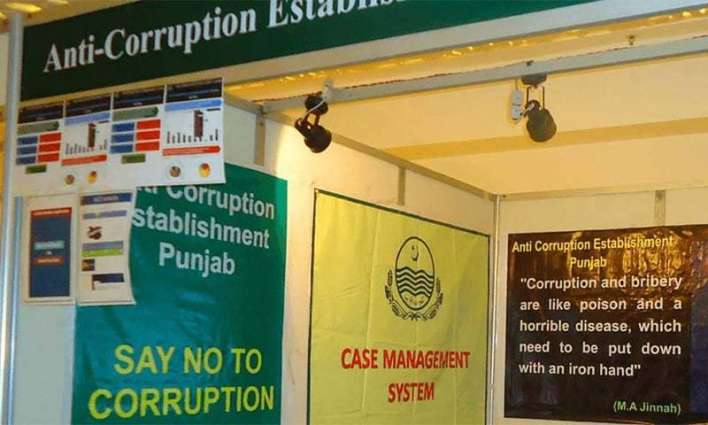 LAHORE– The Anti-Corruption Establishment (ACE) Punjab has arrested the chairman and two other members of a fake anti-corruption force from Gujranwala.
Earlier, Director General Anti-Corruption Punjab Muhammed Gohar Nafees had taken a serious notice of using the name of "anti Corruption" by certain NGOs for their ulterior motives, black mailing and to make money in return of giving membership of such illegal and fake organizations.
Regional Director ACE Gujranwala Rai Naeemullah Bhatti took an immediate action and booked three members of Anti-Corruption Force Pakistan from their office.

Directing all the regional heads DG ACE made it clear that no NGO or any institution should be allowed to blackmail govt or non govt officers and institutions on the fake impression that the holder of the card was a member or representative of an anti Corruption organization.
He said that he had been receiving complaints that people were being given the membership of such fake and fraudulent organizations in return of money and the identity cards issued by these NGOs. They were misusing ACE name to pressurize officers and harass the public.
He directed all the regional heads to tight noose around such fraudulent and fake entities across Punjab. No one should be allowed to misuse Anti-Corruption's name for vested interests.— HANDOUT