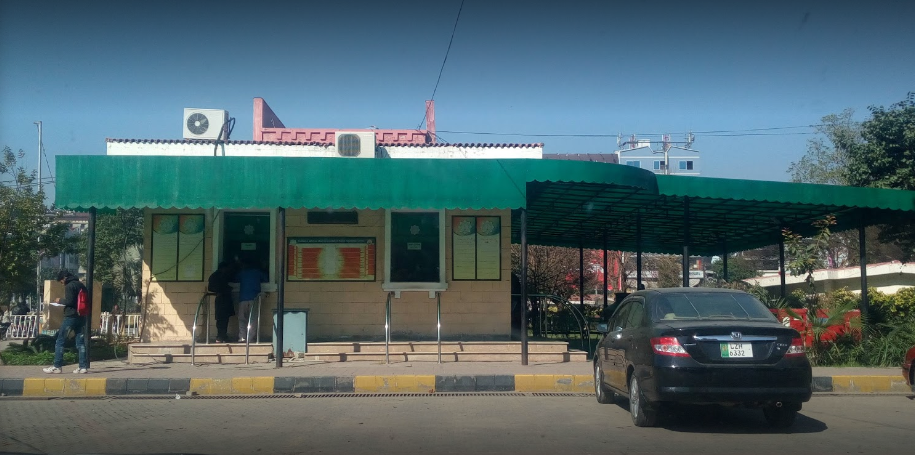 Academician Speaks High of Governance and Service Delivery in New Punjab
By Our Web Desk
LAHORE– A social media share of a government university's assistant professor, who shared his pleasant memory to get his driving license renewed from a traffic police centre and appreciated the steps taken by Chief Minister Punjab Sardar Usman Buzdar, went viral on Friday.
Narrating his ordeal in 2014 Nadeem Shah Murshid Bukhari says he could not forget his bitter memories when he kept waiting for several hours in a queue to get his license.
Similarly he passed through the same episode in 2017 when he gave a visit to a driving license centre to change the specifications of his license.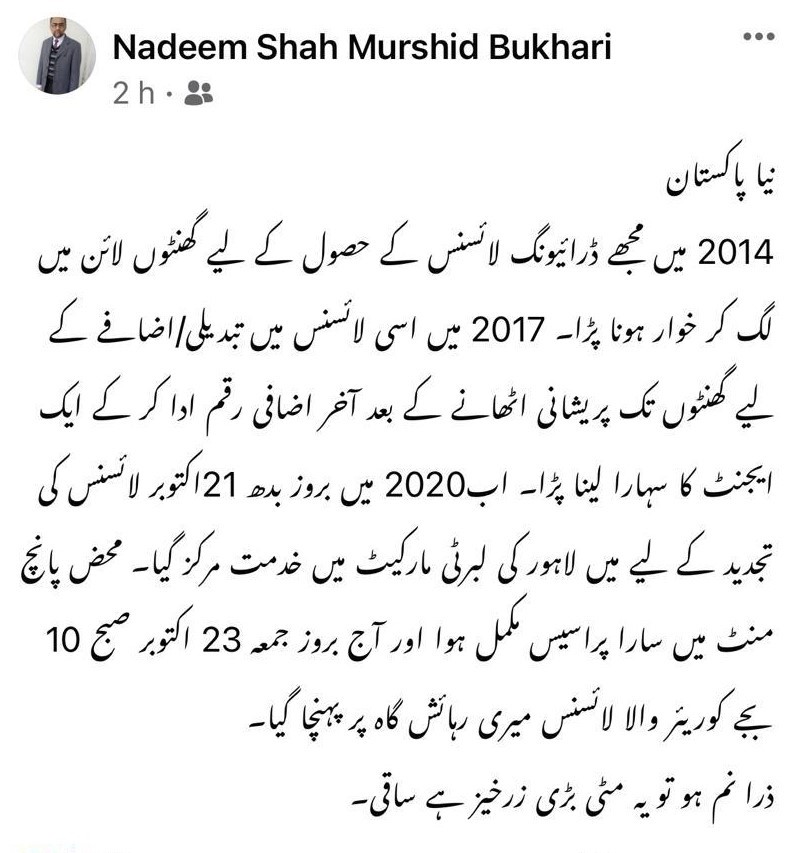 But he went through a pleasant moment of his life when he had to spend only five minutes to get his license renewed during his visit to Liberty Market Facilitation Centre on October 20 2020. He finally received his license through courier within three days.
The citizens' feedback about steps being taken by the Buzdar-led government is indicating improvements in over all governance as a a large number of people are receiving facilities like issuance of driving licences through digital apps.