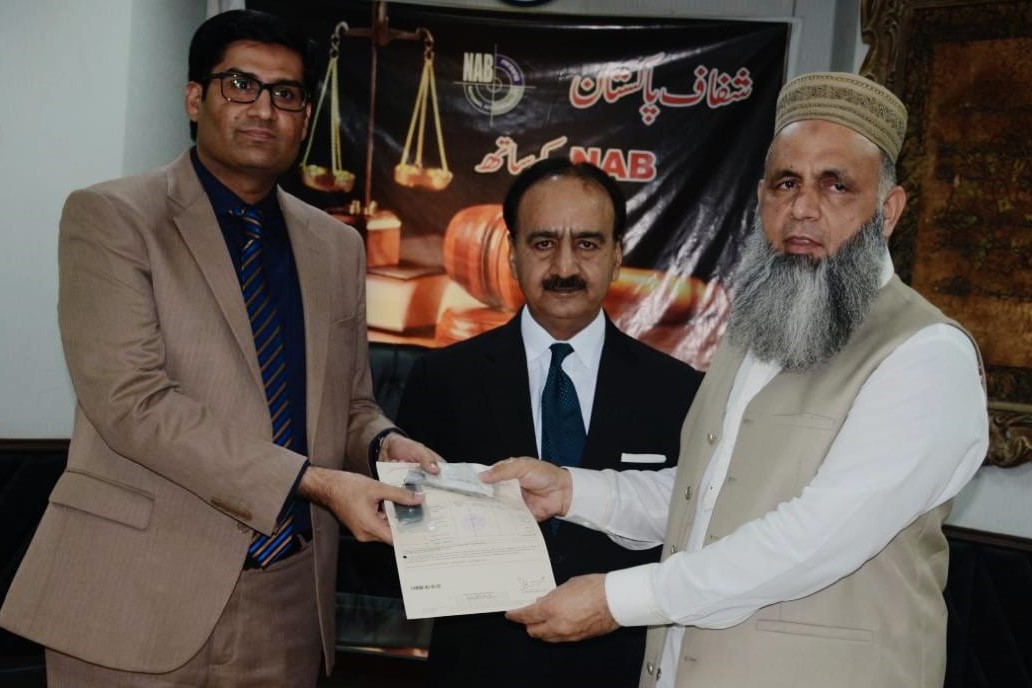 AC Approves Rs1.2 Billion Plea Bargain Between NAB, Muzaffar Butt
LAHORE– An Accountability Court in Lahore has given go ahead to a major Plea Bargain (PB) application forwarded through the NAB Lahore of an accused namely Muzaffar Javed Butt amounting upto Rs1 billion and 200 Million in a case of cheating public at large.
As per the case details, NAB Lahore initiated an Inquiry against accused Muzaffar Javed Butt and accomplice Usman Riaz after receiving numerous Complaints of grabbing money on the pretext of providing handsome profits over public investments.
The accused malafide and dishonestly collected hefty amounts on the name of Toyota Motors, Gujranwala, whereas, the number of Complains against accused ones surged up to 647 plausible complaints to the tune of around Rs1.92 Billion.
After obtaining suffice evidences against the accused ones, NAB Lahore arrested them in September 2019.
In October 2019, NAB Lahore arranged a Ceremony at Lahore office in which the Bureau distributed 8 x brand new Vehicles and 42 x documents/papers of vehicles worth Rs140 Million among affectees of the case.
During the short span of 18 x months (approx), the regional Bureau of Lahore has held two Plea Bargains in said case of Rs 720 Million from accused Usman Riaz in March 2020 and second from accused Javed Muzaffar Butt of Rs1.20 Billion, today.
Chairman NAB, Justice Javed Iqbal has issued clear instructions to all Regional Bureaus for swift recovery of every looted penny, particularly related with innocent people. It is also clarified that Plea Bargain is a total conviction in which complete looted money is being recovered from culprits and they also stand convicted.
NAB Lahore had a remarkable Conviction ratio of 78 percent (approx) during year 2020 which depicts an astounding performance of the Regional Bureau.— PRESS RELEASE