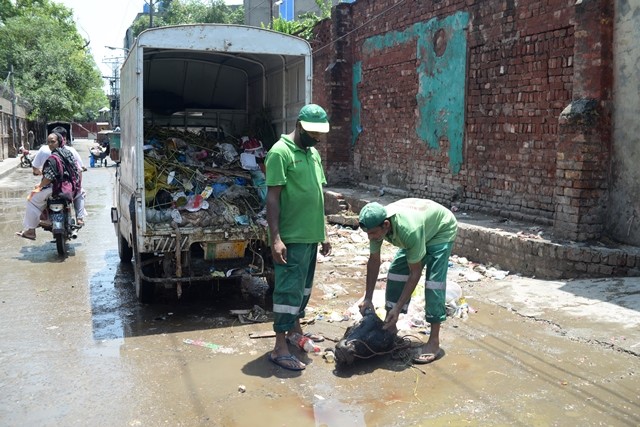 65,000 Tons Offals of Sacrificial Animals Lifted, Buried During Eidul Azha in Lahore: Commissioner
LAHORE– Acting Commissioner Lahore Division and Deputy Commissioner Lahore Danish Afzal Monday said total 65,000 tons offals of sacrificial animals in Lahore Division on Eidul Azha, had been lifted and buried at dumping sites regarding cleanliness operation of three Eid days.
He said more than 54,000 tons in Lahore, 5,500 tons in district Sheikupura, 3,100 tons in Nankana and 3,000 tons in Kasur district, offal's of animals had been lifted by massive machinery. He said that more than 8,889 complaints received at complaints cells had been resolved within no time and rate of success in resolving complaints in Lahore was 95%.

All officers, staff and especially sanitary workers did their best to clean cities, tehsils and town despite heavy spell of monsoon rains, he also maintained. He said that in many areas, rose water was also sprinkled.
He said that administration was active and functional on Eid three days to monitor and supervise the whole operation.— HANDOUT