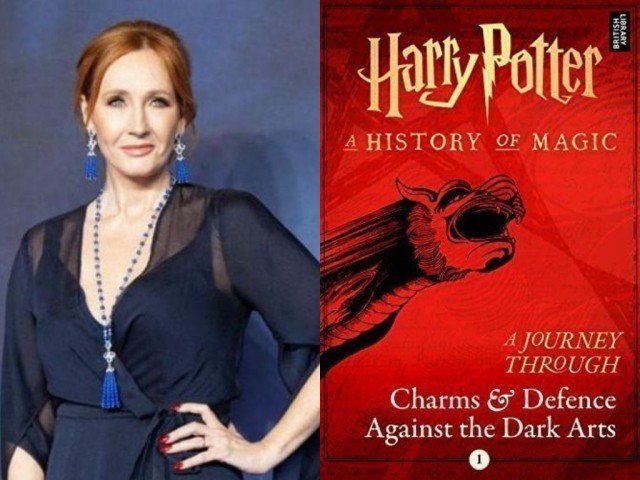 4 New Additions in Harry Potter Series, JK Rolling To Release E-Books
LAHORE MIRROR (Monitoring Desk)– It all started with author J.K Rowling's acclaimed seven-book series and has expanded to a massive franchise that includes films, theme parks and even a set of Broadway plays. To the joy of the generations of Potterheads out there, another surprise is set to shake up the world of Harry Potter.
Rowling is showing no signs of slowing down, with four new E-books set to release within the magical realm of Harry Potter. While they are not sequels or focused on Harry and his friends such as Hermione and Ron, they'll shine a light on the history of magic and capture the imagination of its readers, reported The New York Post.
The bitesize stories — which can be pre-ordered on Amazon and Apple — will be much like the author's previous "extra content" dispatches, such as Harry Potter: A History of Magic.
Rowling says these new installments will "take you back in time once again to learn about the traditional folklore and magic at the heart of the Harry Potter stories," providing insight on various subjects learned at Hogwarts School of Witchcraft and Wizardry, such as Charms, Defense Against the Dark Arts, Potions, Herbology, Divination, Astronomy and Care of Magical Creatures.
The first of these new e-books will be available on June 27th, and Charms and Defense Against the Dark Arts, and Potions and Herbology will be the first two additions to the highly anticipated releases. Since it'll be some time before off-spin Fantastic Beasts 3 arrives in theaters, this is the perfect way to satisfy the still rabid fan base.
Most of us can remember Harry Potter and The Sorcerer's Stone hitting bookshelves in 1997 and since then, JK Rowling's masterpieces haven't stopped stealing the hearts of young and old.
Rowling, who famously began as a struggling single mom barely able to feed her kids, is now reportedly worth $1 billion.
SOURCE: THE EXPRESS TRIBUNE