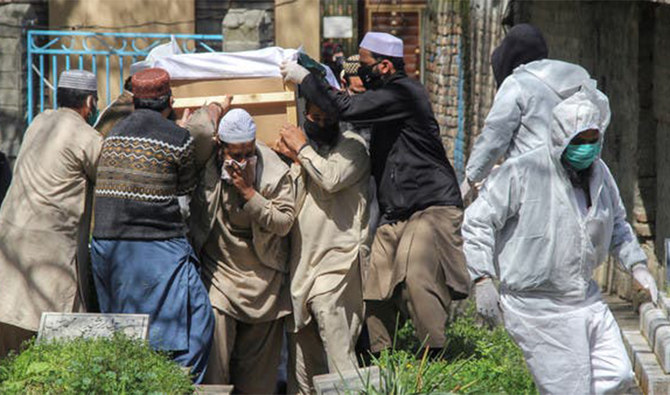 By Our Web Desk
LAHORE– Four more people died of coronavirus in the provincial capital and 48 news cases have been reported in the city in the last 24 hours or so.
The Punjab province recorded its highest daily number of coronavirus-related deaths in three months on Monday, as per the official tally.
On October 19, the province carried out 8,623 tests – its lowest in a month – but recorded 108 new cases, while 12 people died from the deadly virus in 24 hours.
This brought the tally of positive cases in Punjab, since the start of the outbreak in late February, to 101,760 and 2,310 people have died to date.
Despite the climbing mortality, the province's positivity rate has remained low.
On October 18, its test positive percentage was 0.9%. Punjab's districts to report the highest test positive rate were Gujranwala and Multan. Both recorded a positivity percentage of 2.3% on October 18, as per the report of the World Health Organisation.
As many 8623 have been tested during the last 24 hours. 108 new corona cases have been reported while 12 patients have died during this period.
This was stated by Chief Minister Punjab Sardar Usman Buzdar in a statement issued here on Tuesday.
He said a total of 97252, out of 101760, have been recovered. The total number of active corona cases is 2198 in Punjab, he added. The number of patients and corona related deaths have increased during the first 20 days of the month of October due to avoidance of corona SOPs, he said. The citizens should fully observe SOPs and maintain social distancing to remain safe from the second wave of this virus, the CM concluded.