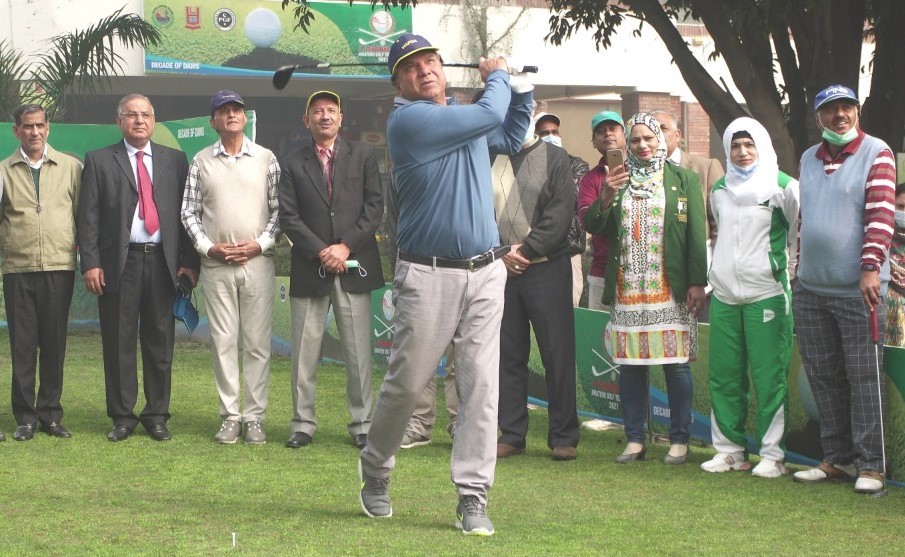 3rd Chairman WAPDA Amateur Golf Tournament Opened at Gymkhana
LAHORE– 3rd Chairman WAPDA Amateur Golf Tournament formally commenced today at Lahore Gymkhana Golf Club, with a tee shot by WAPDA Chairman Lt Gen Muzammil Hussain (Retd) to commence the golfing activities of the day. WAPDA MD (Admin), WAPDA Sports Boards officials and a number of golfers were present in the ceremony.
Speaking on the occasion, WAPDA Chairman said that sports is not only an activity but a phenomenon itself, which has the potential to cope with all issues faced by the country. Sports have the potential to overcome economic problems, create harmony and put the nations together. Sports are the essential part of life for the future generations. We feel proud of WAPDA teams that have been bringing laurels to Pakistan at international levels.
WAPDA has been patronizing sports in Pakistan for more than five decades and is National Champion in 35 disciplines and runners up in 18 sports. WAPDA as an organization aims at to inculcate spirit in young generation to compete in National and International sports events. WAPDA has been simultaneously focusing on all disciplines of sports and this golf tournament is a part of efforts in this regard. Prominent golfers from across Pakistan are participating in this tournament, he further said.
As per format of the tournament, matches are playing in the categories of amateurs, senior amateurs, ladies, veterans and invitational with 54 holes for amateurs, 36 holes for senior amateurs and ladies, while 9 holes for veterans and invitational categories.— PRESS RELEASE