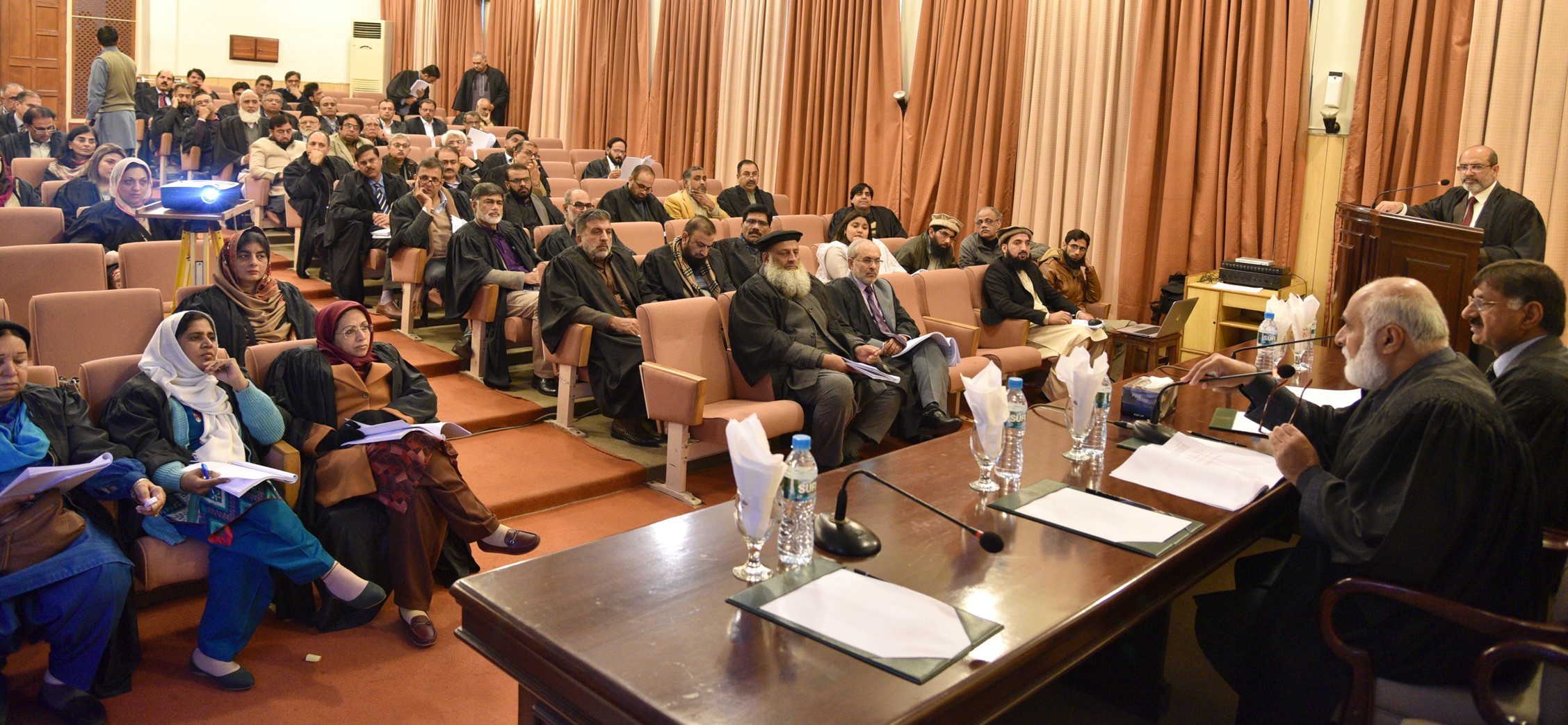 3 Centres Set Up At PU For Socio-Economic Development
LAHORE—The Punjab University (PU) has set up three new teaching, training and research centres with an aim to contribute towards socio-economic development of the country.
In this regard, PU VC Prof Niaz Ahmad Sunday chaired a high level meeting of Academic Council at Al Raazi Hall which discussed the need to establish such purposeful centres for development of country, economic growth and improvement in social sectors.
Deans, heads of departments and professors participated in the meeting. The meeting approved establishment of Centre for Civility and Integrity Development (CCID) at Department of Political Science, Centre for Social Development and Social Entrepreneurship (CSDSE) at Department of Social Work and Centre for Research on SDGs at Institute of Social and Cultural Studies.
Addressing the meeting, PU VC Prof Niaz Ahmad said that this was the role of the universities to create new knowledge and serve the country as well as society. He said that in the developed countries, universities had an important role in socio-economic development and Pakistan's universities should also contribute in this regard.
He said that the CCID had been established to develop skills, strengthen the character of students and produce citizens having better civic responsibility as high moral values among students were necessary to build a great nation. He said that since the need for training on civility and honesty of individuals could not be overstated, CCID was being set up to help resolve challenges at workplace and society at large.
Prof Niaz Ahmad stated that the university was establishing CSDSE for promoting social inclusion of the poor and vulnerable by empowering people, building cohesive and resilient societies and making institutions accessible and accountable to citizens. He said CSDSE would make efforts to promote economic growth and higher quality of life in the country. He was of the view that one of Pakistan's challenges was how to deal with issues which deepen the state of social under-development, social stratification and social chaos.
He said that CSDSE would also promote a culture of entrepreneurship to resolve social issues and generate economic activities for the people. Prof Niaz Ahmad said that universities were also responsible to assume a leadership role to achieve Sustainable Development Goals besides the government, civil society and non-government organizations.
He expressed that through the establishment of Centre for Research on SDGs, PU would conduct research further on indicators of SDGs by adopting interdisciplinary, multidisciplinary and trans-disciplinary approaches.
He said that the centre would create map of research related to SDGs in various fields and provide innovative solutions for SDGs' operationalization, implementation and scaling as well as by monitoring progress towards their respective targets.
The Vice Chancellor also announced to fund those ideas and projects which would resolve social problems and create business opportunities.
The Academic Council appreciated the vice chancellor for taking promoting research with socio-economic impact for development of country.—PRESS RELEASE