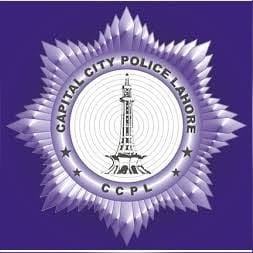 2020: Lhr Ops Police Enrolled 205,741 Tenants, Issued 2,915 Character Certificates
LAHORE– Lahore police (Operations Wing) in its report regarding the performance of Tenant Registration System (TRS) and ''Hotel Eye'' software, have issued details of the checking, enrollment of tenants, passengers and private employees through its different biometric and online digital applications under this system.
According to the report, Lahore Police enrolled as many as 02 lac 05 thousand and 741 tenants under TRS this year.
Accordingly Cantt Division enrolled 45571, City Division 25573, Civil Lines Division 13858, Iqbal Town Division 15116, Model Town Division 53052 and Sadar Division 52571 tenants under TRS. Lahore Police also enrolled 47 thousand 788 private employees under Registration of Private Employees (ROPE) through this system.
Lahore Police arrested as many as 53 proclaimed offenders of different categories through TRS including 49 proclaimed offenders under tenant registration whereas 04 proclaimed offenders through ROPE. Cantt Division enrolled 9156, City Division 11020, Civil Lines Division 4518, Iqbal Town Division 2379, Model Town Division 5782 and Sadar Division 14933 private employees through Registration of Private Employee (ROPE).
Ashfaq Khan Said that ''Hotel Eye'', another software of Lahore Police has also proved very helpful to arrest criminals particularly proclaimed offenders. As many as 04 lac 69 thousands 169 persons have been cheeked though ''Hotel Eye'' and as many as 144 proclaimed offenders were arrested during checking process through this software during this year.
DIG Operations Ashfaq Khan has directed all the Divisional SPs, DSPs and SHOs to further improve the performance of enrolment of tenants and private employees through TRS so as to enable Lahore Police to grab the habitual criminals particularly proclaimed offenders.
DIG Operations also directed the SHOs to make their presence mandatory in their respective Police Stations from 04pm to 06pm on daily basis to personally hear the problems and complaints of citizens.  Ashfaq Khan warned that strict action will be taken against the SHOs who will fail in compliance of the orders regarding listening to the problems of citizens in the specific time. He further directed SDPOs to submit a daily monitoring report of SHOs regarding their attendance and presence in Police Stations in this regard.
2,915 certificates issued
Lahore Police is providing welfare oriented services to the citizens along with curbing the criminals from society. On the directions of DIG Operations Lahore Ashfaq Khan citizens are being providing the facilities of character and verification certificates. Character Certificate branch of Lahore Police issued as many as 2915 certificates to the citizens.
Accordingly, 1964 Character where as 951 Verification certificates were issued during month of August. As many as 492 applications were submitted by citizens at Khidmat Centre of DIG Operations office, 1283 at Facilitation Center of Gulberg, 413 at Iqbal Town, 245 at Greater Iqbal Park, 96 at Town Hall, 125 at Arfa Karim whereas 202 applications were submitted at recently inaugurated Facilitation Center of Bahria Town. Moreover 59 applications were submitted at Police Mobile Khidmat Markaz as well.
 Lahore Police is providing these services at DIG Operations Lahore office, Facilitation Centers of Gulberg, Iqbal Town, Greater Iqbal Park, Town Hall, Arfa Karim, Bahria Town and also at Mobile Police Khidmat Center.
DIG Operations Lahore Ashfaq Khan said that citizens are provided 14 services including Police Character Certificate, Verification and registration of employees and tenants, renewal of driving license under One Roof at these Khidmat Centers. These verification and Character certificates are issued to the overseas Pakistani citizens belonging to Lahore city and citizens for job purpose also.— PRESS RELEASE