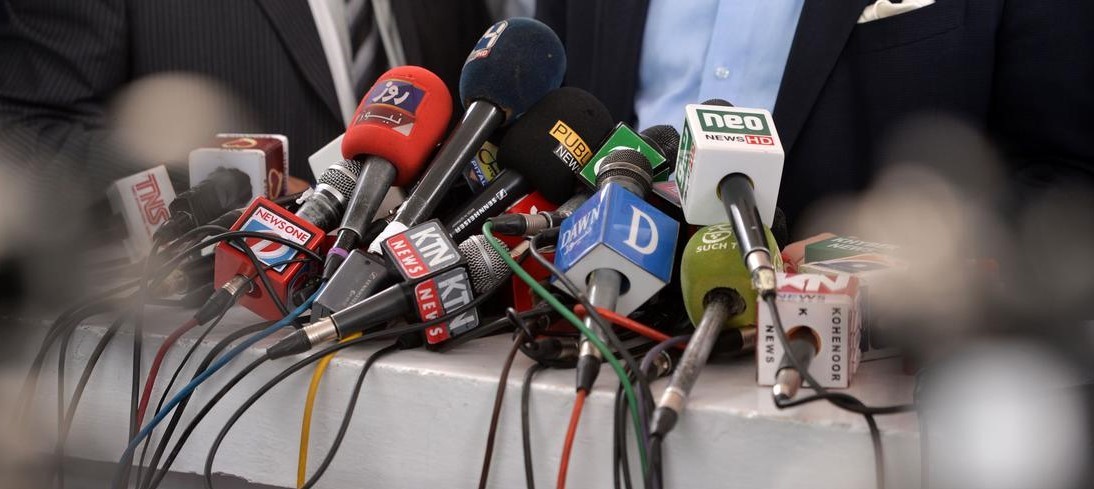 Special Committee Constituted For Journalists' Job and Pay Protection
The committee's constitution follows recent sackings of journalists and media workers by leading media houses like Niwae-i-Waqt, Dunya Media Group, and City 42
LAHORE MIRROR REPORT– Amid growing unrest and uncertainty among journalists and media workers about their jobs, a special committee has been constituted under the supervision of Punjab Minister for Information Punjab Mian Aslam Iqbal for reviewing the problems being by the journalists and to submit the recommendations for their solution.
On the directions of Special Assistant to the Prime Minister for Information and Broadcasting Dr Firdous Ashiq Awan
DGPR Punjab Dr Muhammad Aslam Dogar, DG PID Saeed Ahmed Sheikh, Secretary General Pakistan Federal Union of Journalists Rana Muhammad Azeem, President Lahore Press Club Arshad Ansari, President Punjab Union of Journalists Shehzad Hussain Butt President Electronic Media Reporters Association and President Press Gallery, Punjab Assembly Lahore Mian Muhammad Aslam will be the members of the committee.
The committee will look into the matters of journalists regarding their salaries and job security in media houses.
Media houses playing havoc with media workers
It is worth mentioning that leading media outlets have sacked a good number of print and electronic journalists in addition to media workers.
Among them are Niwae-i-Waqat Media Group, Dunya Media Group, Express Media Group, City 42 Media Group, App News and others.
Leading media groups- Dawn Media Group and Business Recorder- have already slashed salaries of workers up to 40 percent.
Jang Media Group have been delaying salaries for the last few months. The situation in other media houses is not different.
An acute crisis gripped the entire print and electronic media industry after the Pakistan Tehreek-i-Insaaf (PTI) government applied major cut on public advertisements, claiming austerity.
Where media owners are seen blaming reduced revenues the cause of sackings and pay cuts, media workers allege they are are becoming sandwich between the fight of media tycoons and the government.— LAHORE MIRROR