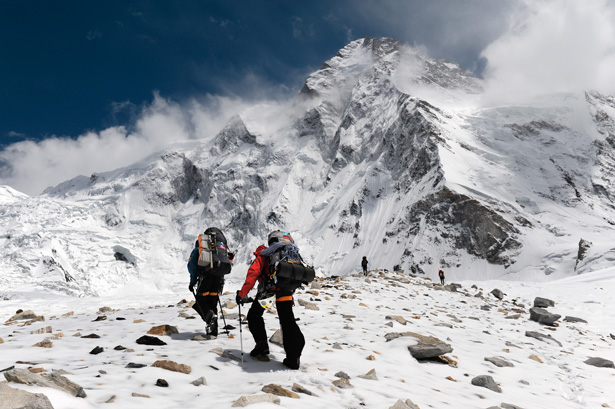 19 Climbers Including Three Pakistanis Scale Mountain K2
LAHORE MIRROR (Monitoring Report)– At least 19 mountaineers including three Pakistanis successfully climbed the 8,611 metre K2 Mountain on Thursday.
According to the Alpine Club of Pakistan, this is the second climb of this season in two days.
Mountaineers belong to different countries including Nepal, Germany, Bulgaria, Austria, USA, Brazil, Argentina, Czech Republic and Poland.
SOURCE: RADIO PAKISTAN